Stock Audit Reveals Billion of Naira Unclaimed.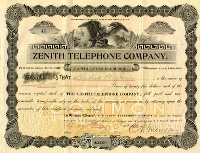 Ins't It Time You Got In Touch?
Unclaimed Stocks/Paper Certificates/Shares
Stock audit in its general usage in the auditing world refers to the physical verification of the inventory.
The main object of such audit is:
• To verify existence & ownership of stocks.
• To ascertain the quality & value of stocks.
• To add unclaimed stocks into customer's CSCS stock portfolio.
• To find out whether the stocks & securities are safeguarded against theft or misuse by any person at any time.
Results you can count on...
AfrotradeGroup has helps '000 to get their stocks/portfolio audited. We were able to discover that physical conversion of paper shares/certificates into electronic (CSCS) doesn't reveals stocks that are due to customers issued as bonuses during the time of the certificates.
Each Registrars ensures that customers are sent their shares bonuses in form of certificates when issued, but as Diasporas fails to provid valid postal addresses, Billions of Unclaimed Stocks are sitting in companies bank account awaiting owners request for stock audit.
In addition to Unclaimed stocks certificates, we also have unclaimed dividends mounting close to N17 Billion Niara.
The term "unclaimed" when related to dividend
Unclaimed dividends refer to declared dividends warrants sent to the various shareholders\' addresses that are returned unpaid for one reason or the other to the company. Nigerian investors similar to those of most developing countries are dividend driven; therefore the growth of unclaimed dividends has become a major problem. This study therefore addresses the issues of huge incidence of unclaimed dividends, causes and appropriate solutions in Nigeria. Investors have among their major goals dividend payments; indeed in Nigeria as well as many other African countries, investors are dividend driven.
This huge amount of money due mostly to poor shareholders has been used over the years by the various companies. It raises the issue of how equitable it is for companies to utilize dividends owned by shareholders. Unclaimed dividend has in the last five years pinched capital market operators against regulators which is seeking to set up Unclaimed Dividend Trust Fund (UDTF). Securities and Exchange Commission the apex regulatory body in the capital market had proposed a legislation to annex the unclaimed dividend into a pool to be managed by it. But shareholders have kicked against such a legislation insisting that the money rightly belongs to them.
Afrotrade Limited, a major front runner in financial services has started a new product that ensures its members recover any lost dividends payout.
The product service ranges from: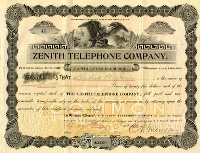 Members Tracing Lost Shares
If you've lost shares that were once in your possession or you're the heir to an estate that you believe should contain shares but you can\'t find them, we will contact the company\'s share registrar on your behalf (surprisingly, not Companies House, although they have a listing of every Nigeria company).
Over time, companies are sold or acquired and change names. One of the tasks of the registrar is to help trace companies that might no longer be in existence, and if they have a new name, new share certificates can be arranged to be issued for you. Additionally, the registrar will be able to inform us as to whether there are outstanding dividend payments coming to you.

Members Unconditional Shares
Unconditional shares, as they're known, can come into being when a company is taken over, although it doesn't happen in every instance. Under this, although the company actually keeps most of its shares, its shareholders must sell their shares. Those who don't have their names put into what's called a dissenters' register and it will stay there for 12 years.
During that period the dissenting shareholder can make a claim and receive the dividend payments. Once that period has passed, though, things change. The money in the shareholder's account passes to the Accountant General of the Supreme Court. So, in order to make a claim of ownership after the 12 years have passed, we will assist you to apply to the Supreme Court before the accrued dividend payments become forfeit.

Members Heirs to a Portfolio
In a case where you're the heir and there are shares in the name of the deceased, you'll need to prove death and also that you have the right to receive the shares. In both instances, of course, you'll also be required to prove your identity, once all this information are available, we will help you put in a claim.
Shares bought with Former Name
Before I got married, I bought some shares using my maiden name but now that I am married, I am finding it difficult to get the stocks converted to my marital name.
Members making a Claim
Once we receive the right instructions from you, we will pass the information to regulated custodian who will search for the address of the company and contact them directly. They'll have full records on certificates issued to each member, conducting a stock audit becomes easy even if you have turned your paper certificate into electronics, you may be surprised to hear that the value of your unclaimed bonus is as much as the stocks your bought at the begining.
For more information on how to make a dividend's reclaim, login to our site (Members only), if you are not a member, registration is just a click away or simply contact your nearest Afrotrade Intl Link Ltd office by sending email to shares@afrotradegroup.com
Steps to reclaim your lost Certificate/Dividends/Shares